Horizon Radio
Music Policy
Horizon Radio Music Policy 1981 – 1985

The Horizon Radio music policy had it critics amongst the DJ's on the station at the time, but the music policy had been well thought out. Here we explain what the music policy was without giving away all the secrets, as if used today it would still be ultra successful.
Radio Music Planning
The Horizon Radio music policy really came into play in mid 1982. All radio stations of the time and even today had a policy, this is set to try and attract the maximum amount of listeners to your radio station.
At the time Horizon Radio had two competitors, Invicta, the first soul funk jazz station and JFM who took things to a new level with their music output. Horizon Radio tried to find a blend of music that did not copy either Invicta or JFM. The policy Chris Stewart came up with, sat right in the middle of the two other stations. It did not learn towards Jazz or the funk but took the middle ground.
After the hook up with Hitman Records, Chris knew what music was selling in commercial quantity's and what music was selling, but to a limited markets. He also knew what was working in the nightclubs at that time and what cleared dancefloors. It was the album Mysteries of the World that put the finishing touches to The Horizon Radio music policy, but we will not tell you what that final piece of magic was.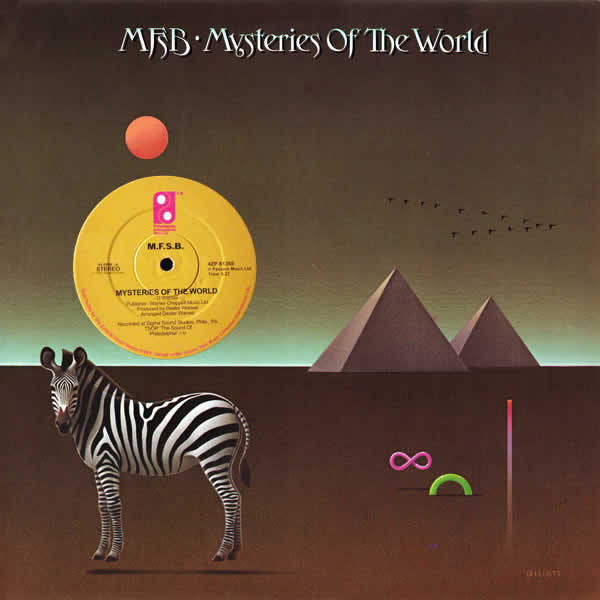 During 1982 Horizon's Radio's started to grow its listenership, but was still the third station in London. In 1983 we saw big movements towards Horizon with listeners, becoming part of the family fast. Horizon also had full control of its engineering, so there was always a few spare transmitters in stock and our engineer was not selling a transmitter to a radio station owner and then steeling it back halfway through the broadcast? Read more on that in transmitter stories.
Horizon Radio Music Policy Adds a Reggae Show To It's Programming.
Horizon Radio where the first to feature a reggae show thanks to Junior King for that, but the presenter Killer Joe and later Steve Bernard brought in a great listenership also. Horizons on airtime in 1983 was double that of the competitors. DJ's stuck to the music policy rules and the station just grew and grew with the listeners who liked the style.
By late 1983 The Horizon Radio DJ's had become household names in London and beyond. Horizon was on air Wednesdays and Sundays, with extended broadcasts over the holidays. 24hrs a day for 7 days was the record for Horizon at this time.
Easter 1984 we had found the loophole in the broadcast laws thanks to a solicitor in East Dulwich. Horizon Radio was running 3 transmitters One on MW, one on 94.5fm, one on 104fm. Because of RF overload on the gas board receivers nextdoor at CP, we had to move to 102.5fm (read more details of the gas-boards help), then the 24hrs a day 7 days a week broadcast started.
Horizon Radio music policy for the 24hr broadcasting schedule.
Music policy was kept as it always was. The 12 hour window came into play, so from 7am to 7pm it was the music that had made Horizon Radio the most listened to unlicensed broadcaster in London. 7 pm till midnight the specialist shows like Reggae and Jazz rolled out. Midnight through 7 am the overnight DJ's had freedom, but surprisingly kept it in the Horizon Radio music policy.
As time progressed 3 of the newer DJ's wanted to change the music policy, just like they did on Invicta and JFM. Horizon had DJ's queuing up to come on air with the station. Two old Invicta DJ's wanted to come on Horizon, but not with certain ex colleagues already on the station.
Horizon Radio had set a music policy that had appealed to the masses in London and beyond, it was working better than anyone even legal radio stations could have ever imagined, so why try to change the success story of what was the biggest land based unlicensed radio station of all time? Even Radio London tried to copy the Horizon radio music policy, hence the saying you may of heard on Horizon Radio, "Often Imitated Never Equaled".
A few stories come to mind here;
It is true there was always a connection to the studio either a phone, two-way radio and in the early days a mains system you could talk down. "Shut up and play the music was often said" or "Get that >>>> off the turntable". Not just by Chris Stewart, some even went to a phone box and did it.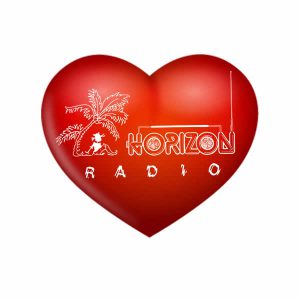 One DJ just could not shut up talking about himself, (he still cannot today). This was when the studio was hidden in the roof of Comber House. There was a feed to talk over via the mains. A message was sent up to say the DTI where near the studio and to play the music and only talk a little bit. It worked he shut up and played the music but only on that show. The DTI where not there, but he said later he heard them knocking on the studio wall. Many people had a great laugh with that one and it was not Chris who did it, well his idea but someone else did it.
Imports where also a problem with a few, some just wanted to be the first to play them regardless of whether they where any good or not. So Horizon imposed 1 import play an hour, this for two reasons. 1, these records lasted 6 plus minutes, so a listener if they get board (which is easy to do with new records) could switch off. 2 To give the other DJ's chance to be the first to play the records. That seems fair, but not to the ones who have egos I am afraid.
DJ's who pushed it and wanted to play the limited appeal Jazz tracks that JFM was great at or Hip Hop that another station featured where directly trying to compete with those stations, which Horizon was not about and silly for those to try and do it as it was not what the Horizon radio family wanted to listen to. It was very noticeable that Reggae and Soca did not get played in some shows, but the station was known for the music.
You can please some of the people some of the time, but all of the people never.
One, DJ Giles Peterson said in an article on a website that Chris Stewart was a megalomaniac. Well Giles your music appeals to a limited audience, Chris Stewart wanted to show that there was a need for a radio station in London providing a soul music policy. He could not do that with a limited music appeal could he?
After all Giles if you made a bar of chocolate that 1000 people liked or a bar of chocolate 1 million people liked, which one is the most successful? Knowing Giles he would say the 1000 bar. It must be that mummy washed pullover he always wore.
The Horizon Radio music policy even to this day has never been really worked out, and probably never will be. But if it is, the person who finds the secret has a hit radio station on his or her hands guaranteed. One station out there today is close?
A lot has been written and said about Horizon Radio over the years, many saying the same things. So to end this page lets do so by using some words written by a man who never listened to Horizon Radio as he was too busy getting his own show ready for JFM.
In Clive Richardson's book Soul Citizen – Tales & Travels from the Dawn of the Soul Era to the Internet Age
You will find similar words to these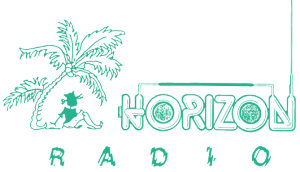 In 1984 Horizon Radio achieved what many thought to be impossible. They broadcast 24hrs a day seven days a week for 6 consecutive months without being taken off air by the DTI. Horizon Radio became the most serious station of the time to challenge the appeal of Capital Radio in London and beyond.
All of the live gigs promoted by Horizon Radio were filled to capacity and it seems whichever High Street you walked down, half the radios where tuned to Horizon. In short the station had a massive reputation.
Thank You for those kind words Clive, all very true. But when Horizon came back in January 1985 the station got even bigger and you only have to listen to the shows from those new brilliant DJ's (many then went onto the legal stations) to see why and the close-down party in 1985 featured over 25 top PA's, a live band and thousands of listeners attend with even more locked outside. Even DJ Steve Walsh dropped in.
Horizon Radio 1981 to 1985 Often Imitated Never Equaled.
Contact Horizon Radio
If you have a story to tell about Horizon Radio London or want to share photo's to include on this website, please email us from here with your content or suggestions. If you send content to us for this website, we will assume you give authority to publish. Please do not send content that is not to be published.