Horizon Radio London
1981/1985
Its almost 33 years since Horizon Radio, London's favourite soul radio station said goodbye and closed its transmitters with the hope of being awarded a broadcast license.
During this time much has been written and said about the radio station and the people who created it. We are even more surprised to see listeners of the station reminiscing with their memories and still taking about Horizon Radio today with so much love in their heart on the web and by emails received.
Over the years we have had so many requests for a website to tell the true story, but have never found the time until now to do it. Paul Randall, Mark Brickett & many others, here is you request.
This website when completed due April 2018 (time commitments) will tell the story of how Horizon Radio started and feature the people who did so much to make Horizon Radio, London's Favourite Soul Radio Station on 94.5fm, 104fm and the immortal 102.5fm. The secrets of how it became the most listen to radio station in London and the highs and lows of the success story.
Contact Us
If you have a story to tell about Horizon Radio London or want to share photo's to include on this website, please email us from here with your content or suggestions. If you send content to us for this website, we will assume you give authority to publish. Please do not send content that is not to be published.
Let's Talk Radio In London Back In The 1980's
BBC – ILR
One of the worlds greatest cities had one of the worst radio networks anywhere in the world. Your choice was limited to either the BBC on 4 channels MW/FM or ILR stations Like Capital Radio and LBC.
But first lets not forget the original unlicensed broadcasters who where branded Pirates but where in fact the pioneers of radio. Stations like Radio Caroline and London showed the way radio could go, but the government of the days where scared stiff of any comments that may be made, so curtailed the music by using the 1967 act to shut the music scene down. Radio 1 was launched but a mouthpiece for those at the top. They would not employ a DJ or presenter who had an local accent, shows how bad their judgement was.
Those radios stations to our knowledge never said anything to upset the government, nor did any of the main stream on air stations of the 80's. It was about our music not politics.
Horizon Radio closed in 1985 to try and obtain a legal license. But the powers that be said no lets give a license to a broadcaster who has lots of money and we know will back us. Stupid idea as if those at the top at thought for a little while, they would have realised if they had given the license to a station like Horizon, JFM or Solar, it may well have given the kids of the decade an anchor point and cut many of today's social problems.
Radio Jackie – Invicta – JFM
There where other stations like Alice's Restaurant, but we are only featuring the radio stations that influenced Horizon Radio.
Radio Jackie was a Cheam or Sutton based radio station which broadcast on MW mainly on Sundays. They had a very good reputation and had a huge following. Roger Allen had helped out on the station before moving to Jersey. Roger fell in love with radio while with Jackie and drove Horizon Radio when the idea was first launched.
Invicta is legendary, the first soul station in the UK and was driven by Tony Johns (Rip Tony you inspired millions). Invicta gave Sundays & Bank-holidays a very special meaning and for a long time the only thing on radio worth listening too. Sadly Eric (DTI) and in-house politics saw the stations airtime become erratic to non existent.
JFM and only Brian will be able to confirm the name either meant Jazz Funk Music or as we know it to be Jackie FM. Brian Anthony (formally with Radio Jackie) was the brains behind the station which was launched 1 week b4 Horizon Radio. Brian was also a DJ with a music knowledge second to none, he also suffered many if not more problems with politics on the station, just like Chris suffered on Horizon. We will return to this story a little later with a pages that tell the story of the problems encountered and how these stations inspired Horizon Radio to become the No 1 radio station.
Horizon Radio The Studios.
Over the years Horizon Radio had 7 studio locations hidden away in South London. The first studio was very basic and featured 2 Garrard turntables, a basic mixer with a Sure microphone along with two cassette decks.
All broadcasts where pre recorded and used an auto reverse cassette player to play the DJ's shows. Each cassette was 1 hour long on each side and to cut the time of flipping from one side to the other, cassettes where modified so when the first side finished it flipped quickly.
Studio one was located in the kitchen at 28 Comber House, Comber Grove Camberwell, London SE5. Studio 2 was the studio that gave you the scare of your life when you attempted to enter. Not because of any traps set to catch out any uninvited guest, but due to the location.
Join us soon for an insight into all Horizon Radio London Studios, the equipment used and the locations >>> TBC.
Engineering @ Horizon Radio
The engineering side of Horizon Radio is a story in its self and shows what can be achieved when you are determined to succeed. The first broadcast by Horizon Radio took place in late October 1981 from Conniston House, a tower-block in Camberwell.
Roger Allen had finally built the 5 watt FM transmitter, after many months of failure with other designs. Unfortunately this transmitter also had a habit of drifting which we knew nothing about until the Pimlico meeting which changed Horizon for the better.
What came after with transmitter and link building, simply should not have happened as someone who had not had any electrical training went on to create so many rigs that kept the station on air and maximised broadcast time that no other station could match. A raid on the Comber House flat in the early days saw Eric Gotts say "My God it's a transmitter factory". Yes Mr Gotts it was and it was soon expanded after you left.
In Tower Block Tales you will learn about the transmission sites Horizon used, the hidden transmitters that even Eric could not find and the day Eric's men met the caretakers and got told off (so funny). Coming soon as the Horizon Radio story is revealed.
As Long As The Day Dawns There Will Always Be An Horizon
These where some of the final words used on Horizon Radio that September day in 1985 when Chris Stewart closed the station down for the final time.
grade
The Horizon Radio story will be compiled over the next few months as we reveal the secrets that made the station more popular than Capital Radio across London and beyond. Come back and see us soon for more updates.
DJ's and Backroom staff, we plan to feature everyone, you can email us your photo to replace the avatar we created for you, along with information for the planned individual DJ Page. If we have forgot you (sorry) remind us.
To the listeners and old friends, if you have a story to tell or photo's to share, hit the contact button and let us know you still remember us. In the meantime here are a few photo's, were you at those Horizon Radio OB events?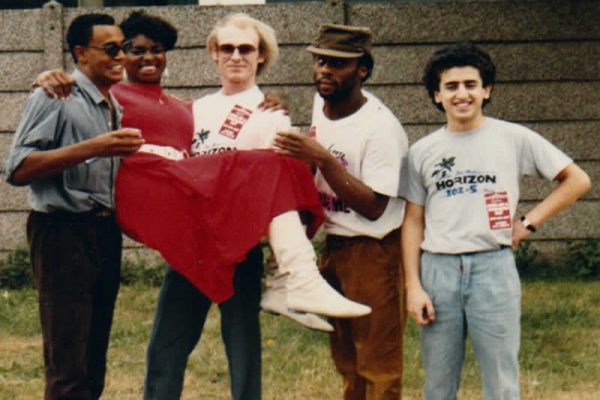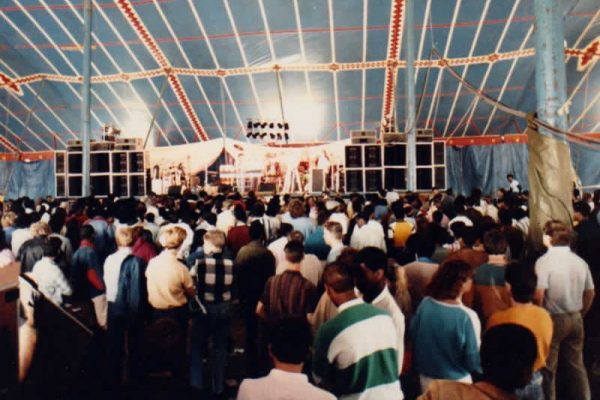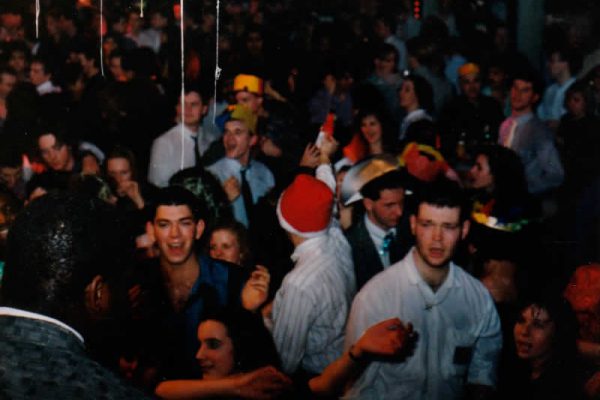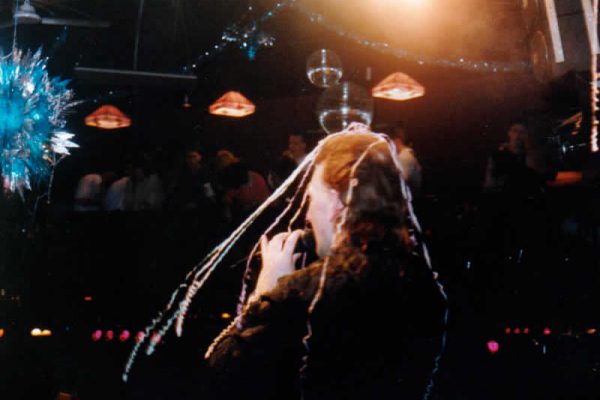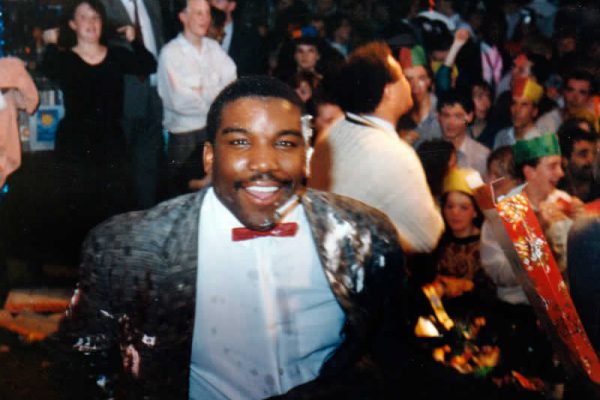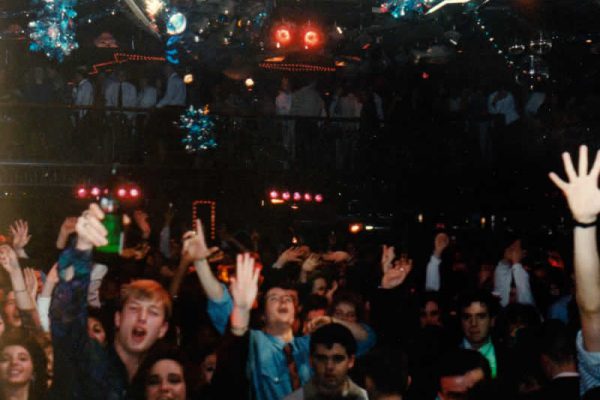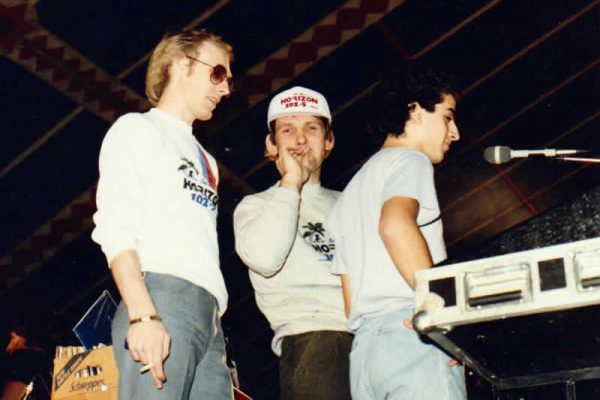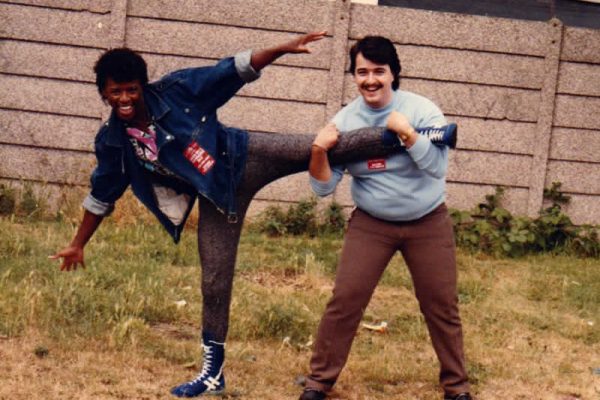 We are pleased to say business in the UK is looking good and we are inundated with requests for new websites, but sorry to say Horizons Website has to take second place to customers requirements. We will catch up with the completion of this website as soon as we can. Thanks for staying with us.
Michael

 Bailey

This website is dedicated to the memory of Michael Bailey of Welwyn Garden City Hertfordshire. Mick was an avid Horizon Radio supporter, who was also the best friend anyone could ask for. Sadly Mick passed away in March 2011. You will never be forgotten Mick, it was a pleasure to know you, we miss you so much.

R.I.P

Vanpen & Chris